Reliant Asset Management is a leading specialty rental company providing premier modular space solutions to customers throughout North America. From remote workforce housing to single and multi-story buildings for growing businesses and organizations, Reliant Asset Management and its subsidiaries support a wide range of modular needs including design, manufacturing, transportation, construction, and financing.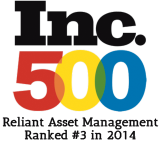 Providing Modular Space Solutions. Reliable lease and financing capabilities across multiple business sectors

High Quality Workforce Housing and Extended Stay Accommodations.

Manufactured Modular Buildings Systems. Turnkey Workforce housing solutions and customized housing accommodations and services.

Unmatched Capital and Finance Options to Rapidly Deliver Your Modular Solutions.

Preferred Provider of DSA-Approved Classrooms For Over 25 Years.

Providing Innovative Turnkey Modular Solutions To The Pacific Northwest.

We offer fully furnished suites units with full kitchens that prioritize the privacy that Williston basin workers really want.

A small, private community of upscale extended stay corporate lodging in beautiful Watford City, ND.

Developing, financing and operating remote workforce housing for energy companies throughout Canada.