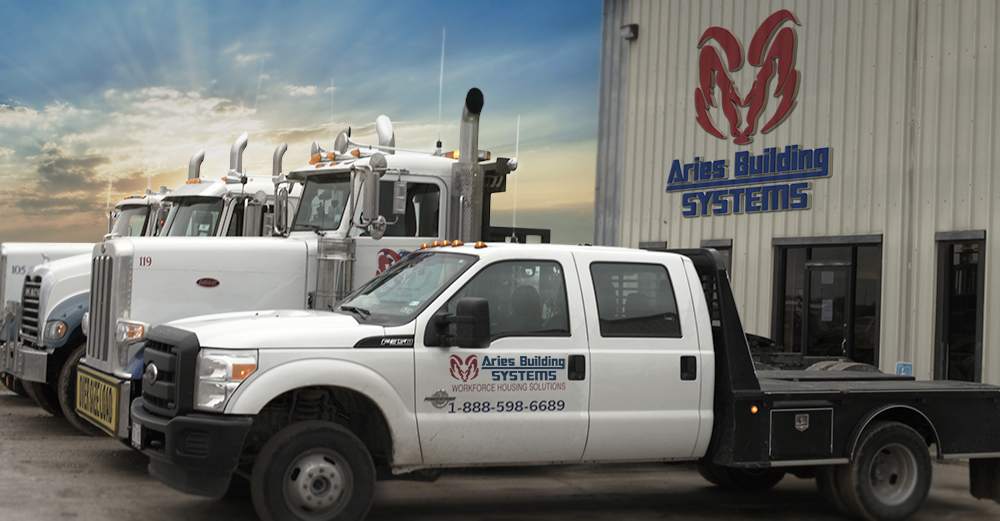 Reliant Asset Management provides premier modular space solutions to a variety of growing industries in the U.S. and Canada including the energy, education, healthcare, and government markets. 
 Through the following four subsidiaries we offer a comprehensive array of products and services that include design, manufacturing, installation, operation, and financing to name a few.

Aries Building Systems specializes in supplying remote work force housing and commercial modular buildings for a wide range of industries and applications across the U.S. and Canada. The company is a single source contact and contract for all services necessary to ensure that every aspect of the required structure is met or exceeded. With a seasoned team of modular building experts, Aries Building Systems provides a wide range of offerings including manufacturing, transportation, construction, and financing to name a few. Aries Building Systems also brings customized design ideas and applications to every new project and assignment.

Advanced Modular Space has more than 30 years of experience building customized one- and two-story modular structures for commercial, education, and government organizations. The company offers a comprehensive array of services including design, manufacturing, delivery, and installation for all properties. In collaboration with parent company Reliant Asset Management, Advanced Modular Space has also built one of the strongest and most reliable lease and purchase financing capabilities in the industry.
.

Class Leasing Inc. provides modular solutions for schools, universities and other educational institutions in California. With over 2000 modules being used in districts throughout the state, Class Leasing has been California's preferred provider of DSA approved relocatable classrooms for over 20 years.

Aries Residence Suites provides remote workforce and extended stay housing in close proximity to the Bakken oil fields of North Dakota and the Eagle Ford Shale formations in Texas. The buildings offer high quality housing that feels more like a home than a hotel with well-appointed interiors as well as amenities such as restaurants, gyms, and recreation areas.