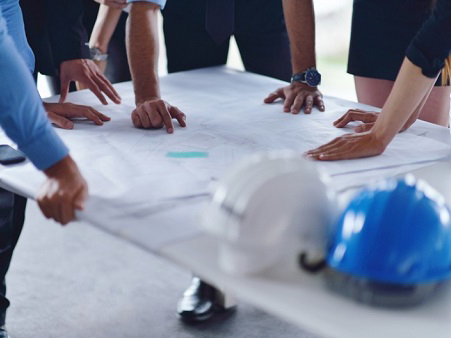 Reliant Asset Management's primary focus is providing capital to purchase and refurbish relocatable or permanent modular buildings that are ultimately leased to customers in a variety of industries.
Our executives have experience with lease financing for the modular building industry that spans several decades. We also have a long-term partnership with a financing source that brings significant expertise with qualified transactions, and gives us the flexible investment capital we need to build capacity and respond to growing customer needs.
While a large part of our business involves providing remote workforce housing for energy companies operating in the U.S. and Canada, we also offer single and multi-story modular space solutions in the education, healthcare, retail and business sectors. Additionally, we work closely with various government agencies and organizations.

Through subsidiaries
Aries Building Systems
and
Aries Residence Suites
, Reliant Asset Management provides housing that is designed to meet the needs of a company's remote workforce. From the Canadian oil sands to the Texas shale formations, we offer turnkey, cost-effective solutions with a focus on:
Efficient use of space to accommodate a custom number of modules
Quick assembly with expansion capabilities as projects evolve
Comfortable, well-appointed sleeping quarters
Fully functional kitchens with up-to-date appliances, laundry facilities, as well as offices and/or other custom needs.
Our subsidiaries also provide a comprehensive array of camp management services and functions specifically tailored to each client that includes catering, cleaning, recreational and exercise facilities, 24-hour security, business centers, and transportation to name a few.

From single classrooms to complete campuses, Class Leasing LLC and Advanced Modular Space, offer modular options that other construction methods cannot: accelerated project timelines, economical pricing, and minimal campus disruption. We are able to provide temporary or permanent structures, and can meet each customer's specifications in terms of layout and design.

Modular building solutions for businesses and organizations that need to quickly and cost-effectively expand their space is an important part of Reliant Asset Management's work. Our permanent and temporary modular structures serve as corporate headquarters, satellite bureaus, government administration buildings, and retail space for a wide variety of companies and agencies. They can be configured to include independent offices, large open spaces, cubicles or conference rooms, as well as elegant shops and stores.

Through our subsidiaries, Reliant Asset Management offers quiet, clean, and safe properties for a wide range of medical, clinical and dental applications. Building options for the healthcare sector include hospital expansions, emergency rooms, rehabilitation facilities, operating rooms, laboratories, and diagnostic centers to name a few.